After the break due to the Covid-19 pandemic, Nuremberg is finally the meeting place for the international coatings industry again. The show opened on March 28 and runs through March 30. Exhibitors from all over the world will present the latest innovations.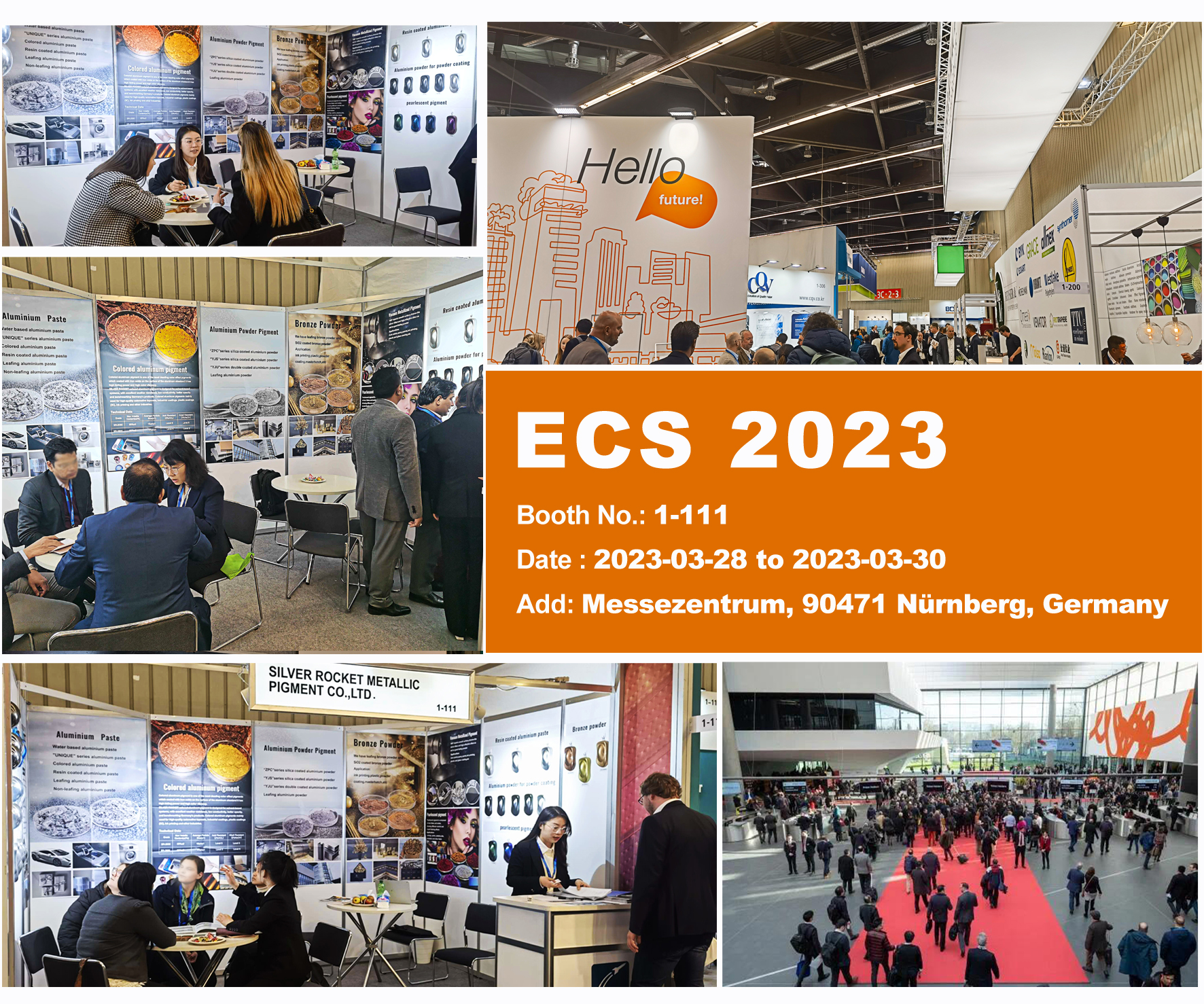 This time "SILVER ROCKET METALLIC PIGMENT CO.,LTD" brought the latest product--"UNIQUE" series aluminium paste. Once launched at ECS, this "UNIQUE"series of products attracted the attention of people from all walks of life with their ultra-high brightness imitation electroplating effect and ultra-fine metallic effect.
For more details, please visit our booth at No.1-111 / 28 - 30 MAR 2023 | NUREMBERG | GERMANY.